I first watched Alice Academy (Gakuen Alice) when I was in elementary, and it was one of my favorites.
So out of random thought (and partly of the lack of good anime to watch), I decided to binge-watch the series two weeks ago to find out if I hold the same degree of admiration to the show, which pretty much became an important part of my childhood anime-viewing experience.
And I still love it. I think I always will.
Here's a synopsis if you're curious.
One  thing I find interesting about this show is the 'Alice Types.' It's a form of classification mechanism that tells about the student's skill, defines their potentials in society, and at times make them a victim of some predetermined stigma inherent to a particular class.
There are 5 types in total.  Let me know which one you'll most likely have more fun joining!
Technical Type 
Known Alices: Chemical Mixture Alice, Music Healing, Invention Alice
Technical types are regarded well not just by the academy but also by huge corporations who once in a while outsource the students' skills to support their companies' business.
Students in this class are given their own budget usually has their own laboratories, research facilities, and a house!
Stigma: Given that they, most of the time, immerse themselves in what they do, they're usually seen as the 'otaku-type' class.
Latent Type 
Known Alices: Teleportation, Precognition, X-ray Vision
Latent types are known to blend well with the rest of their schoolmates.
Their skills are downright superhuman and are admired in various areas of society not just for corporate setup but also in the entertainment arena. A lot of skills in this class take time to develop and can be unpredictable.
Stigma: With their carefree personalities, many see them as insensitive.
Somatic Type
Known Alices: Human Pheromone, Animal Pheromone, High-speed, Voice Pheromone
Majority of the physical-based Alice belong to this type. Students of this class are generally likable and easy to get a long with.
There remains a vast potential for this type as physical skills do no often manifest in an instant. Some skills can even be used without you knowing about it.
Stigma: With their high physical aptitude,  many see their skills (and them)  as treacherous, deceptive and unfair.
Special Type
Known Alices: Nullifying Alice, Doppelganger,  Gold Dust, Shadow Control
Students who manifest skills that do not belong to the other types are considered as a Special ability type.
Their Alices can range from unique, bizarre, scary up to confusing abilities that may or may not have direct impact on society.  They have the most eccentric and random abilities you can ever imagine.
Stigma: With the strange mix of skills found in this class,  literally the whole campus see them as weird and at times, useless (straight from one the character's mouth.)
Dangerous Type  
Known Alices: Fire , Mind control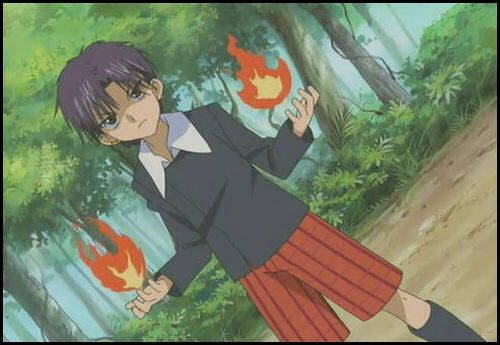 This type is considered as a taboo and is not publicly known even to the academy's own students. This is because those who belong to this group carry out classified missions (like assassinations.)
More importantly, the abilities of the Dangerous types are so hard to control even for the teachers. In fact, they are required (even forced) to wear 'limiters' to refrain them from potentially hurting other students.
Stigma: Given the nature of their abilities, they are tagged as dangerous, which of course, automatically isolates them from the rest.
---
I really like this anime's dynamic and the story, screenplay and characterization is really good. I'm definitely recommending this if you haven't watched it yet!
Anyway, which type is your bet? Let's hear them out right down there on the comments!