This is my 112th blog post on this site, and the very first one this 2018.
I have to admit that for the past month (almost running two), I felt completely lost on what to write about. One,  I haven't been watching anime. Two, my job recently takes up too much of my time and focus that I just can't spend some more for thinking what blog post to put up on here.
And so I decided to revisit my old blog posts, reread entries, and come up with a list which I'd like to share with you guys today.
List posts get the best engagement.
I mentioned this before. I like lists.  It's my favorite type of post (except for podcast since I'm yet to venture that style). But setting aside my preference, I found out that my lists also get more engagement compared to my other posts. This includes likes, comments and pingbacks from readers.
One good example is my list of signs when you should drop an anime series.
Sincerely reading other anime bloggers' work is necessary.
And I mean actually reading other bloggers' posts. I'm guilty of sometimes hitting 'LIKE' without even opening the post. I skim through my reader, find something interesting, hit like and forget to go back to the post later to read the content. I no longer do this, though.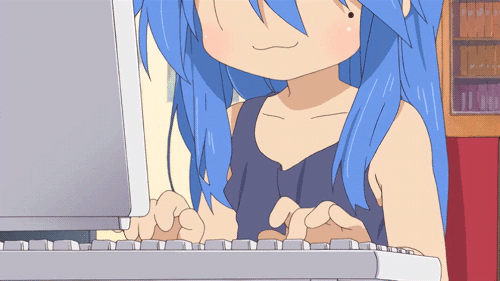 But if there's one thing I learned, it's the importance of spending time reading other anime bloggers' work. It doesn't only remind me to catch up on what I missed. It also helps me see things on different perspective. Merlin and Raistlin one time shared how they disagreed on one of my reviews, and it's a learning experience in itself.
Plus, it's engaging.
It's a valuable tool for research. I learned lots of things from reading other's posts.
Sometimes, reviewing isn't the best approach.
I'm always tempted to write reviews after I watch a full series, but there are shows that sometimes call for their own type of post apart from pointing out their best and worst areas.
The 2nd installment of Arslan Senki, for instance, presented a nice view of various types of leadership which I just have to write down. See 6 Faces of Leadership Shown in Arslan Senki Fuujin Ranbu. 
Traveling and taking a break from 'posting' can do wonders.
Which is what I did for almost two months now. 2017 was unquestionably the year when I wrote the majority of my posts on this blog, and it's when I'm most active in engaging the community too.
But then I decided to take a step back last December and take a break. So I headed to Vietnam, visited Ho Chi Minh and Hanoi and went 'coffee shop' hunting. 
Hats off to their coffee. Top grade. Super. But my most memorable experience would have to be the multiple times when I got lost and had to struggle to communicate with the locals. It was tough, as it was fun.
And there is always a beauty in cultural immersion. A new view, new experience, new ideas.
There will always be reasons 'not to write' so it's best to just sit down and get it done. 
I was drinking coffee twenty minutes ago and told myself that I'll write this post tomorrow when I feel better and well rested.
Then I realized how many times I made the same excuse only to end up not making any progress. At all!
So here I am typing this last item on the list and feeling so great for winning over my eternal enemy called procrastination.
Are you winning?