Aloha, minna-san!
It's almost two weeks since I last wrote something but I felt like it's over a month!
I guess that's how you feel when you're used to constant blog updates and suddenly decide (willingly or unwillingly) to detach yourself from the blogging community to take care of an urgent task.
There's that strange feeling of longing at the thought of not being able to connect.
That's exactly what happened to me. And the longer you ignore your blog, the less likely you'll get the motivation to put something out.
So before I lost my touch and succumb to a total blogging hibernation mode, I decided to break my 'blogging break' and share some quick thoughts on how anyone can do a major comeback and reconnect with his followers after days, weeks and even months of detachment.
Start with a Greeting!
Greetings work. They do. You've gone off the radar for some time so your followers deserve to hear one quick shout-out that will tell them you're fine. You may not be able to blog as often as you like, but the important thing is you're back. Let them know. Do special mentions if you have to!
Create a list post!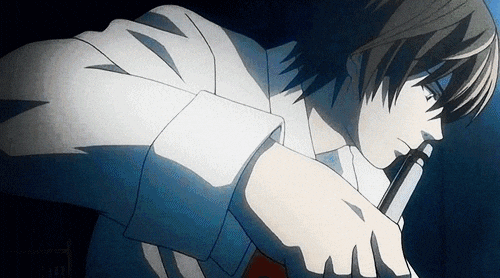 Which is what I'm doing right now. I love lists. I'm a sucker for lists. Lists are easy to read, and they're awesome for mobile reading especially if most of your followers are always on-the-go. Topics can vary too! Why not start with something like: 5 Reasons Why I Ditched off Anime for a Whole Month
Few more ideas for a list post may include:
Blogging resolutions
Things you learned (from months of blogging vacation)
List of reasons (why you can't totally leave the blogging community)
Speaking of lists, feel free to check my full LIST Category for the compilation of entries I've had since I started blogging.
Publish a Video blog!
So let's say you've been gone for so long that you just don't have any idea what to write about.  After all, they say first sentences are always the most difficult to write. Do you agree? I don't.
But anyway, if writing plain text is too much for a comeback, then don't write. Instead, record a video greeting for your followers and tell them the exciting, bizarre and even those boring things you've been stuck with lately.
There are times when speaking comes easier than writing. If that's how you feel right now, then a v-log entry is a nice option.
---
While I planned to publish two more posts last January, unexpected events and job-related projects happened. Things happened.
But I'm back folks! I miss everyone, and I'll definitely be catching up with reading all your works on my reader this weekend! I specifically miss Karandi's round-up posts and D Talks' entertaining episodic reviews (dude, keep it up!)
So, to anyone who's still agonizing on their blogging inactivity, DON'T! We're all waiting for your comeback post so just put it out there!
All right. Coffee, anyone?